Your country retreat in the wonderful Limousin National Park
Has owning a holiday home in France always been a dream? It needn't mean bricks and mortar – you can choose from a range of luxury leisure homes and lodges built to residential specification in a caravan park in France, providing all that your heart desires for luxury holiday living.
L'Étang Bleu is an established caravan park that has been run by Marc, Jo and their three boys for the last 12 years. It is a 10-hectare woodland site nestled in the Limousin National Park, which already has a number of homeowners and an existing friendly community. It's perfectly situated, equidistant from Périgueux, capital town of the Dordogne, and Angoulême, capital town of the Charente – a fabulous base from which to explore these two wonderful counties. In addition, it is only two hours from the Massif Central Mountains, where you can ski, and one hour 45 minutes from the coast at Royan.
Your home will be on a spacious plot and you can use it as and when you want to throughout the year. You choose your home from a range of leading UK manufacturers, your terrace and your plot – it couldn't be simpler. Once your home is in place your adventure starts and you can enjoy your leisure time with family and friends welcome to join you.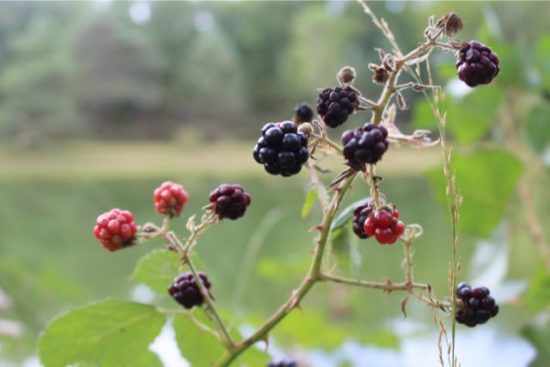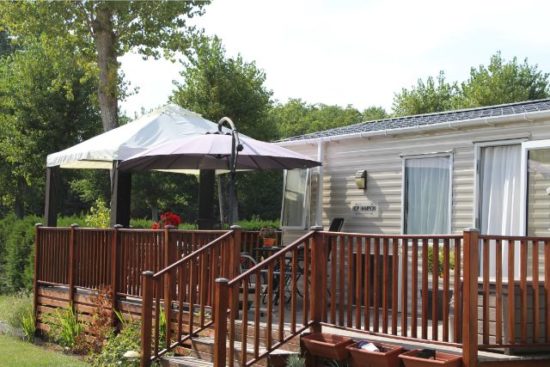 L'Étang Bleu is a lovely tranquil place to be and has some wonderful on site facilities and local places to visit.
On-site facilities include:
– Large swimming pool 200 metres squared with large terrace and adjacent bar
– Fishing lake
– Bar and bistro
– Games room
– Boules
– Local walking and VTT tracks
– Wi-Fi throughout the site (payable)
– State-of-the-art fitness suite (new in 2014)
Accessible from three low-cost airports Limoges, Bergerac and Bordeaux and the ports of Caen and Le Havre, l'Étang Bleu in the Dordogne is perfectly situated for long and short stays. Surrounded by a rich landscape, wonderful chateaux, caves, towns and villages, the famous Dordogne region has many culinary traditions and is one of the great international gastronomic hotspots.
It is said of this region, 'the land of age-old gentlefolk and restored peace will be forever a part of your memory'. Why not have it every day?
For more information contact Marc or Jo, fill in the enquiry form below or come and see us.
letangbleu.com/
+33 (0)5 53 60 92 70
+33 (0)6 79 26 76 32