FrenchEntrée Magazine
1st for buying property and living in France
If you're looking to buy a property in France or make your dream lifestyle change by moving there, there's never been a better time to subscribe to FrenchEntrée Magazine.
Every issue features in-depth regional buying guides, advice from leading experts, inspirational real life stories, renovation tales and lots of lovely properties to browse!
Enjoy all that France has to offer and subscribe to our 164 page quarterly beautiful magazine and find out why our readers just can't put it down.
Sound advice
Buying tips, tax, legal and financial advice, market reports, mortgages, renovations, investments.
The French lifestyle
Intriguing facts and up to date events in France. Browse buyers' case studies, sumptuous interiors features, homes and gardens.
French property for you
Flick through hundreds of picturesque properties for sale all over France ranging from beautiful bargains to classic châteaux.
Subscribe and purchase back issues
Special Offer – THE FRENCH COLLECTION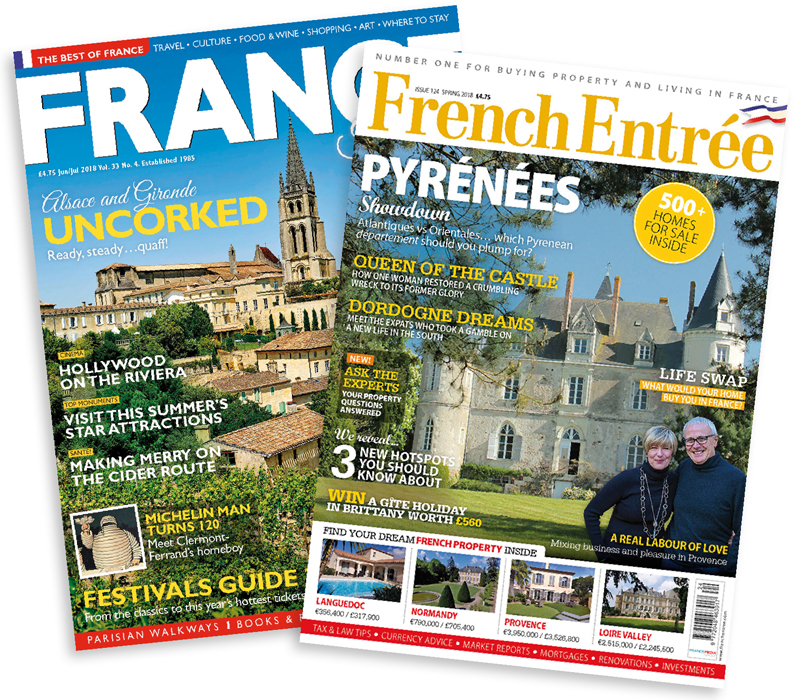 Have you heard of our sister title, France Today?
Every issue takes you on a journey through France within every one of its 164-pages. Discover more about life in Paris and in the cities and villages of the regions you love…. with larger, easier to read typography and stunning photography.
Order both France Today & FrenchÉntree magazines today and get more Francophile inspiration throughout the year – all with a 20% SAVING!
Follow us on Twitter