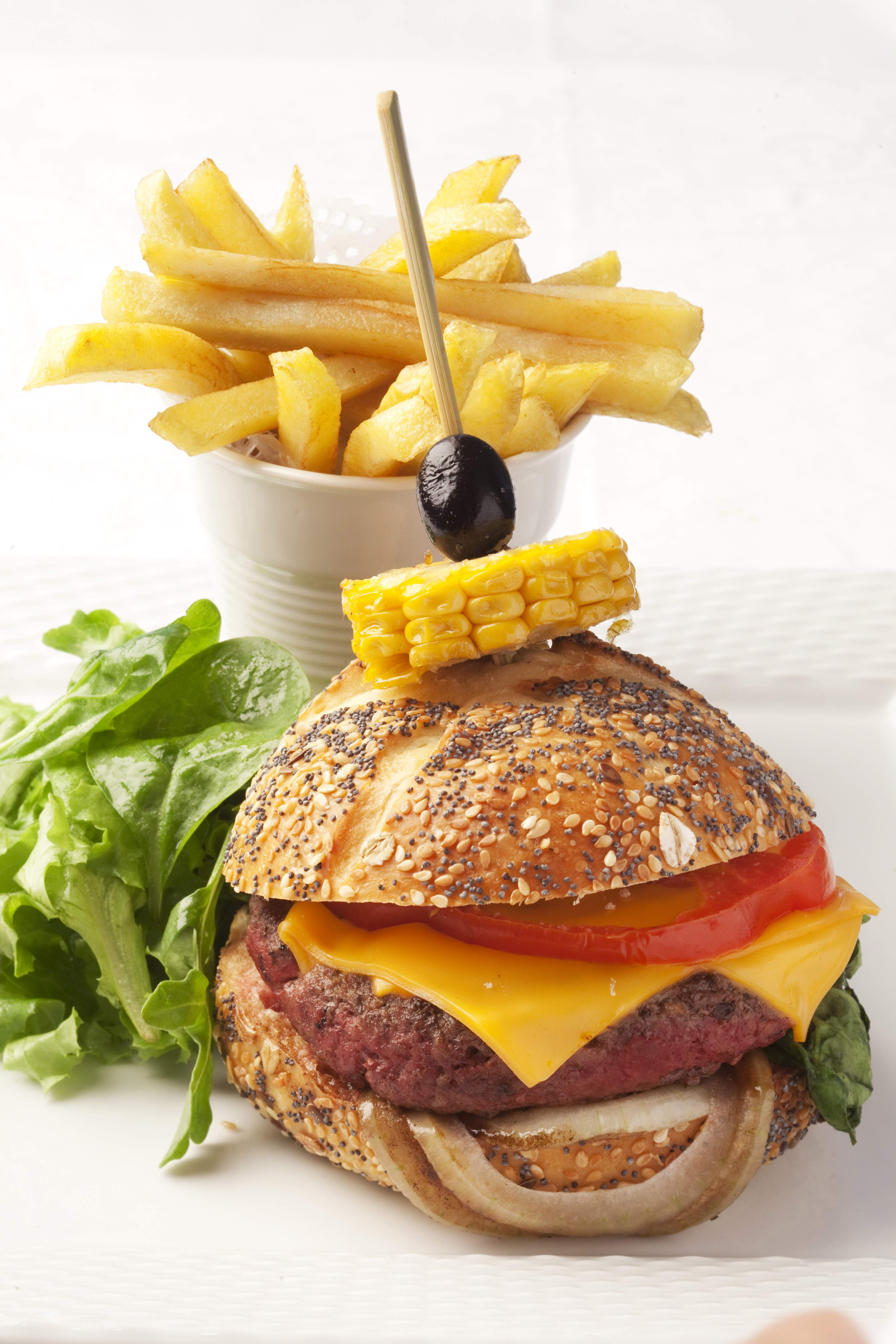 I have suspected all along that the hamburger has been unfairly vilified as malbouffe. It is not that different from a steak frites, after all. The components are the same, the difference mostly in the fact that the bread is served on the side and that it is eaten with a knife and fork. On Saturday on a visit to the Vues d'en Haut exhibition (an eye-opener) at the Pompidou Metz I took a break stopped for a bite at their restaurant (during the Nuits des Musées the exhibitions were open till midnight so I needed to refuel). I had read good reviews about the Voile Blanche with a menu that offers contemporary and classic dishes with an emphasis on provenance and reasonable prices (3-course dinner 28€) under the eagle eye of Michelin star Chef Jean-Marie Visilit.
I was intrigued to see that in this fine setting one of the choices was a burger, so I had to order it. But the Stein-Pidou is no ordinary sandwich. It was designed as a homage to Steinhoff, the local King of Sandwiches, so you can imagine what follows. The bun is whole grain and light, the patty is juicy and tender, and it comes with fries in a white ceramic sleeve to mimic the shape of the container in a fast-food restaurant. It's garnished with a mystery sauce and sautéed onions.
So in conclusion, it's not that the hamburger in itself is malbouffe, the devil is in the details. If the ingredients are sourced at origin, it is prepared simply but with great care, it's served on a plate with a knife and fork, then it's perfectly OK to have a burger, provided you are prepared to pay 17 euros for it. Gourmet versions of the American classic are popping up in bistros all over France and there is a new wave of food trucks invading the streets of Paris. Some fear this spells the demise of French bistros but I'm an optimist and think that French culinary tradition has always managed to incorporate trends and still remain true to its principles.